This week, N For Nerds had the pleasure of interviewing GamerCon founder, Ferdi Roberts. Gerard and Marty got chatting with Ferdi about the biggest gaming event in Ireland's calendar and what his huge plans for the world of gaming involve.
Take a trip down memory lane with Arcade Classics. Experience the future of gaming with PlayStation's groundbreaking VR and we also have some exclusive announcements for GamerCon.
Tell us a little bit about yourself.
My name is Ferdi Roberts and I am the founder of GamerCon and a native son of Westmeath. I had spent nearly a decade working in the Software Industry in Silicon Valley, San Francisco. After seeing how much growth there was within the video game industry and with added influence from my 13 year old son, I decided it was time to get back into the world of gaming.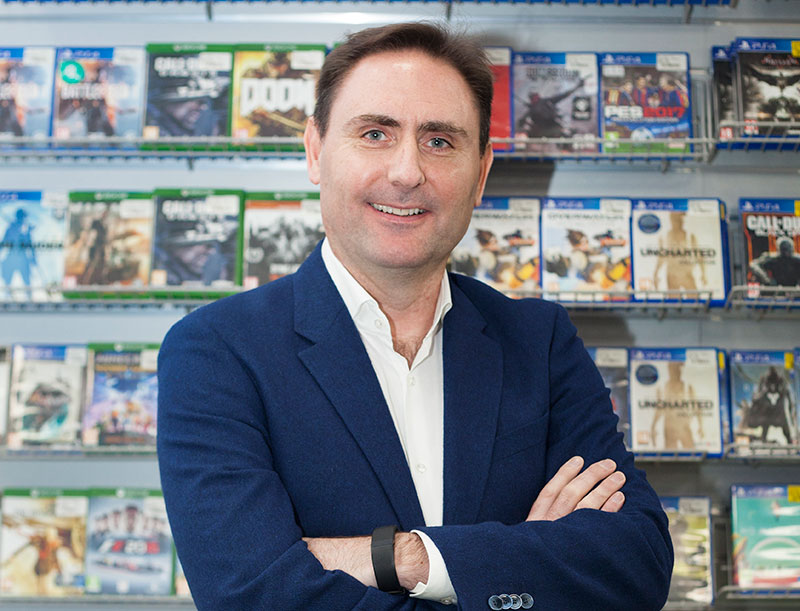 What is GamerCon?
GamerCon is Ireland's biggest dedicated Gamer Convention, it will be held in the iconic Dublin Convention Centre on March 18th & 19th 2017. This year, we are expected to have up to 20,000 gamers in attendance.  I am very excited for this year's event.
There is something for everyone at GamerCon. It's a family friendly event, with a Kids Zone dedicated to Lego, Minecraft and PG-rated games for the young, budding gamer. We also have a Retro Zone for the classic gamers to roll back the years. Attendees will also get the chance to try out Virtual Reality gaming, engage in eSports (competitive gaming) and if that wasn't enough, they can also meet some of their favourite YouTube celebs and twitch streamers.
Our aim is to give you an experience you will never forget! Set against a backdrop of gaming fun, world-class entertainers and non-stop music, you better strap in tight – It's going to be a fun ride!
What was your biggest challenge(s) in starting GamerCon?
I suppose my biggest challenge or fear perhaps was that I didn't know what to expect. It's a completely different world compared to what I am used to. I've had a huge eye-opener in realising that the gaming Community is very collaborative and friendly. There aren't many industries out there that are willing to answer 'silly' questions.
"Gaming is collaborative, it is an incredible community". – Ferdi Roberts
Have you always been a 'Gamer'?
In my younger years, I was a very keen Gamer. I would be in the arcades for hours playing the likes of Space Invaders, Galaxian and even Pong.
You'd mentioned the arcade games you'd played in your youth, what would be your favourite game/series?
There were so many great games out there that I would play for hours on end but above all, my favourite would be Gorf. Hands down! I mean I would play this game religiously.
In your own experience, how has gaming changed?
I think the dynamics in gaming have changed quite a bit, the learning aspect isn't much different, but it is very similar and obviously more advanced. One of the biggest changes in gaming is without a doubt, the social aspect of it all.
We were always used to playing games in one place, with our friends. If more than two people wanted to play, they had to wait their turn. Gone are those days when you got stuck on a level and had to wait for a friend to beat it. Now we have forums on the internet, YouTubers and let's play streamers showing you how to beat the game.
As well as that, you can now play with people all over the world and not just your pals from down the street. I would have absolutely loved that when I was growing up!
Do you feel that gaming has changed for the better?
Absolutely, it has changed for the better and it will only get better. One of our main attractions at GamerCon is that we have partnered with PlayStation in creating a VR Zone. The VR Zone will house somewhere in the region of 30-40 stations. This is to give everyone the opportunity to experience the future of gaming. If you haven't experienced PlayStation's VR Tech, then you are in for a real treat at GamerCon.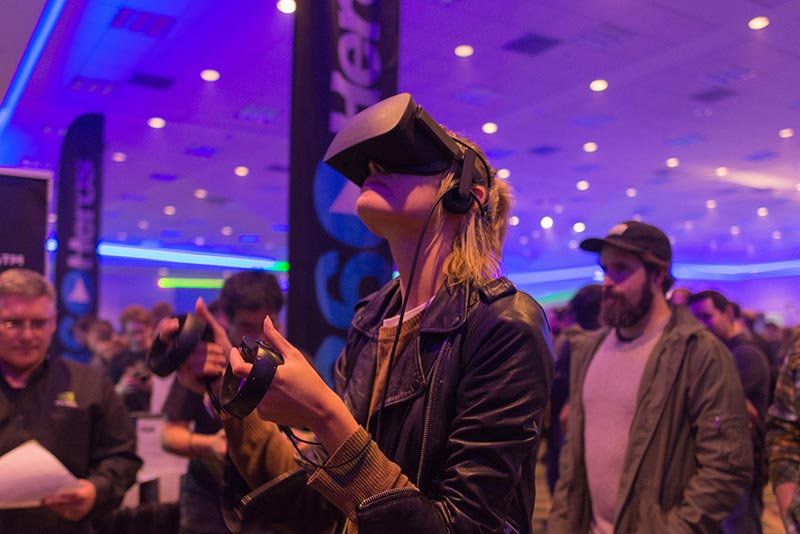 What are your future plans for GamerCon? Can you give N For Nerds any exclusives?
We have some pretty big plans for GamerCon, which include further convention announcements in London, Berlin & Madrid to name a few. I think we have a plethora of great players here in Ireland but they don't have the channels to put their skills on display. I plan to create a professional eSports League that will give players the chance to put their talent to the test, as professionals.
One of the biggest games in eSports is Counterstrike. The investment in the game alone far exceeds that of The Premier League and that's just one game! There is definitely an opportunity for our players to flourish in eSports, starting here at home and then progressing to a Pan-European stage.
Join GamerCon 2017 at the iconic Dublin Convention Centre on the 18-19 March 2017 for a St. Patrick's weekend to remember. Full details are available on the official GamerCon website and don't forget to purchase your tickets to avoid disappointment. Head on over to the GamerCon Website now to get your tickets!