Well it's getting to that time of year again, Christmas has ended, and we've eaten and drank so much that we hate ourselves enough to make vain resolutions about self-improvement that we have no intention of keeping. But it is also the time when us video game bloggers, who think people give a shit about our opinion, make lists of our favourite yearly games. And I, being the loud mouth tosser that I am, am no exception, but do bear in mind that this is my own personal list and is in no way definitive. With that said, here are my Top 5 Video Games of 2017!
5. Resident Evil 7
Coming in at number five is the latest instalment to the awesome survival horror juggernaut that is Resident Evil, Resident Evil 7: Biohazard. Not only was this a great sequel, but it was a true return to form for the series, bringing back classic resident evil puzzles, item management and an iconic setting that recaptures some of what made the original Spencer Mansion so great. Not to mention Resident Evil 7 had one of the greatest group of video game antagonists to date, the Baker family, each member of which was uniquely terrifyingly memorable, and will haunt my dreams forever, 10/10 would scream again!
4. Persona 5
At number four we have Persona 5 and if you read my review for this game you may be a bit confused by it's inclusion on this list, but despite the problems I had with it, I still loved the game. It was an awesome JRPG/Highschool life simulator with a great story (for the most part), it had an intriguingly nebulous foe, an awesome battle system with a kickass soundtrack and it looked gorgeous. And while initially I did find some of the characters a bit of a chore, by the games end I found myself genuinely interested in their lives and hoping they would each get a happy ending.
3. South Park: The Fractured But Whole
In third place we have the hilarious South Park: The Fractured But Whole, a game that had me laughing from start to finish and a true successor to the original. It improved on the original in every way possible, a more streamlined story that was as intriguing as it was absurd, better humour that didn't leave you cringing and tighter gameplay. All in all, a well-polished game that was just fun from start to finish.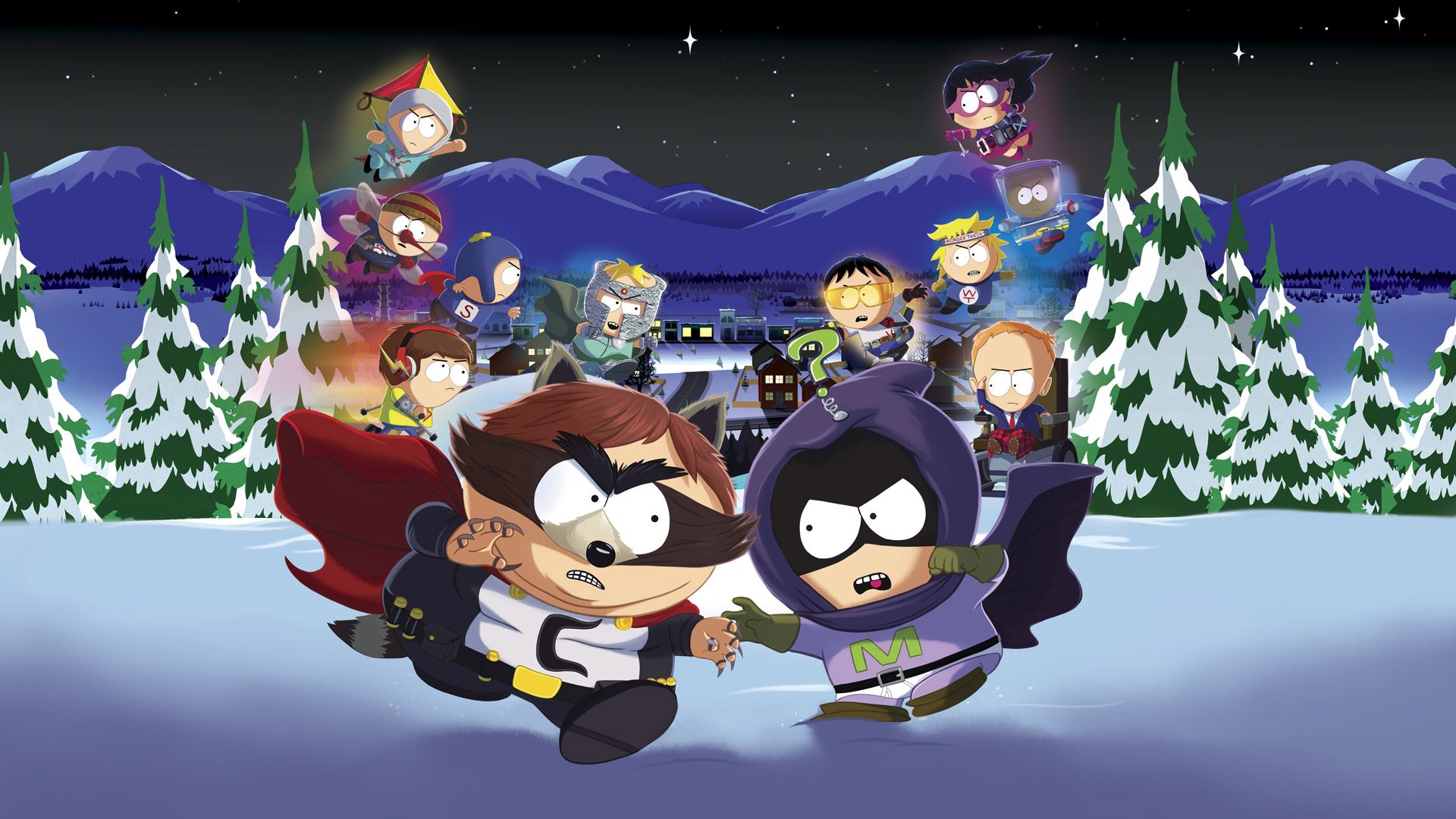 2. Hellblade: Senua's Sacrifice
My penultimate entry is Hellblade: Senua's Sacrifice, not only has this game made it into my end of year Top 5, but it may very well have made it into my overall favourite games. On paper Hellblade sounds strange, an action-adventure, hack and slash, puzzle game that has perma-death, starring a female warrior on a quest to save her lost love from the underworld, all while suffering from psychosis and is desperately trying to separate what is real from what has been conjured up from her fevered mind. But it is these things and more that make Hellblade so memorable, take the gameplay mechanics for example, the game used 3D sound to get into my head making me feel overwhelmed, or how it used the threat of perma-death to instill a sense of paranoia in me, these are some of the greatest mechanics I have ever experienced in a video game.
1. Horizon Zero Dawn
And last but by no means least, coming in at number one and securing a place in my heart forever is Horizon Zero Dawn.  Horizon Zero Dawn is an action-RPG with robot dinosaurs and even if I didn't say anything else that would be enough to pique most people's interest, but it's not just the premise that is interesting. One of the main reasons that Horizon Zero Dawn stands out from the crowd is that while other games companies are desperate to create the next big thing or are trying desperately to play catch up, Guerrilla Games took the stagnant open world premise and reinvigorated it, managing to make it feel fresh and interesting. Add to that and awesome story, an action-packed, pulse pounding combat system and throw in an interesting and sympathetic protagonist and you have a first-rate game.
Well, that's my Top Five Video Games of 2017, I would like to give an Honourable mention to the Crash Bandicoot N. Sane Trilogy, all the Final Fantasy XV: DLC that came out this year, and of course Torment: Tides of Numenera. As I said this list is personal to me and is by no means definitive. What are some of your favourite games this year? Let us know in the comments below, don't forget to follow us on Twitter, Facebook and subscribe to our YouTube channel and if the Christmas spirit inspires you feel free to donate to our Patreon, thanks for reading.