That may colour your feelings towards this review in some particular way but trust me when I tell you, as someone who has recently become very invested in Harleen Quinzel lore, Birds of Prey: The Fantabulous Emancipation of One Harley Quinn, directed by Cathy Yan and written by Christina Hodson, is a glitter bomb explosion of fun, colour, violence, insanity and a banging soundtrack to boot. Seriously, this playlist got me so pumped, I may finally go to the gym tomorrow.
We see the Harley of new who, now free from the shackles of, yet still heartbroken by the Joker, is channelling her rage into roller derby. We find her in the midst of a drunken post-break up bender; instead of simply changing her relationship status on Facebook and crying into more Cheese Whiz, she decides to let the whole of Gotham know her and Joker are no more by driving a truck straight into Ace Chemicals, the same place she pledged her love to the Jester of Genocide after they met as psychiatrist and patient back at Arkham Asylum. This sets off a chain of events that puts a target on her back it seems every criminal in Gotham is aiming for. Quinn's not the most popular person in town, highlighted by an illustrated checklist of grievances against her in which she identifies her many foes. Broke a guy's legs? Check. Dared the Joker to tattoo a man's face like a clown? Check.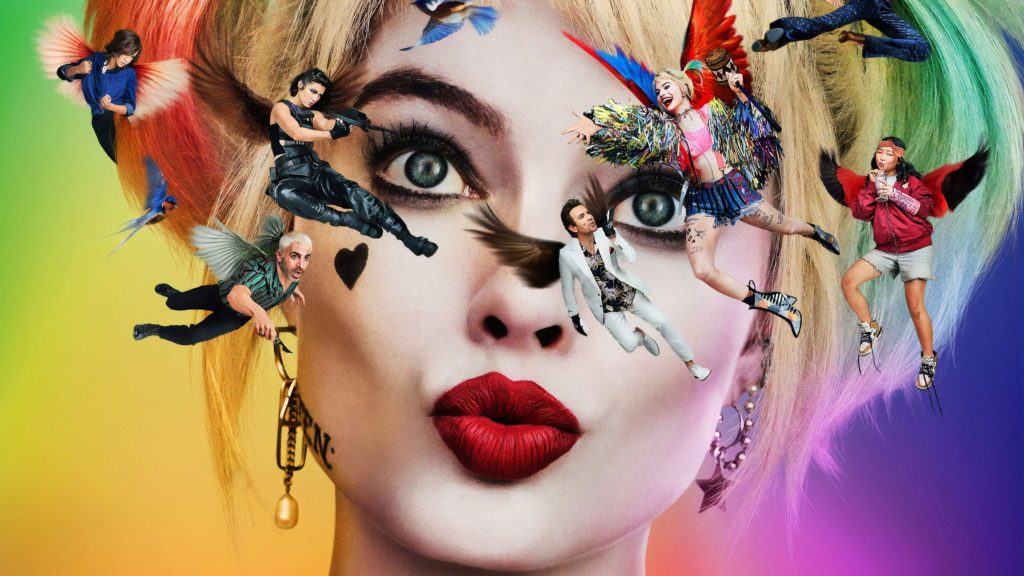 Harley's least big fan is gangster Roman Sionis (Ewan McGregor) who, with the help of Victor Zsasz, is intent on slicing off her face and pickling it. Yeah, it's a fun movie but a gruesome one at times and McGregor does a fine job portraying a spoilt, narcissistic psychopath whose response to being grossed out by a person's snot bubble is to peel their face. Yes, really.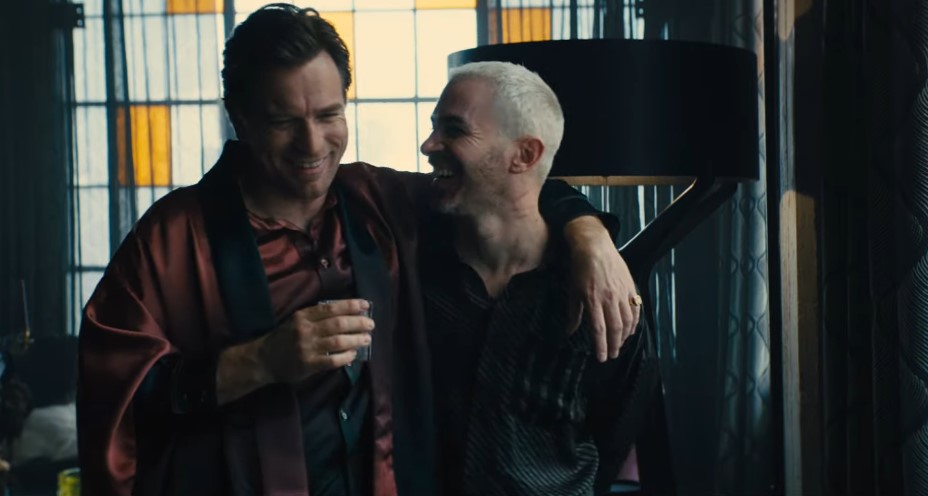 (She didn't say God Bless you when I sneezed…Stab her!")
Along the way Harley meets revenge-seeking assassin Huntress (Mary Elizabeth Winstead) who will aggressively remind anyone who asks that she is NOT "the crossbow killer", Sionis' club songstress Black Canary (Jurnee Smollett-Bell), disgruntled detective Renee Montoya (Rosie Perez), and young pickpocket Cassandra (Ella Jay Basco).
Despite the title, this is not strictly a Birds of Prey movie, it's a Harley story, but that doesn't mean the rest of the gang don't get their share of spotlight, and when the four are together it makes for a dizzying display of combat dressed up in bold yet utilitarian ensembles perfectly put together by costume designer Erin Benach – please fashion gods, I need a Birds of Prey capsule collection in my life.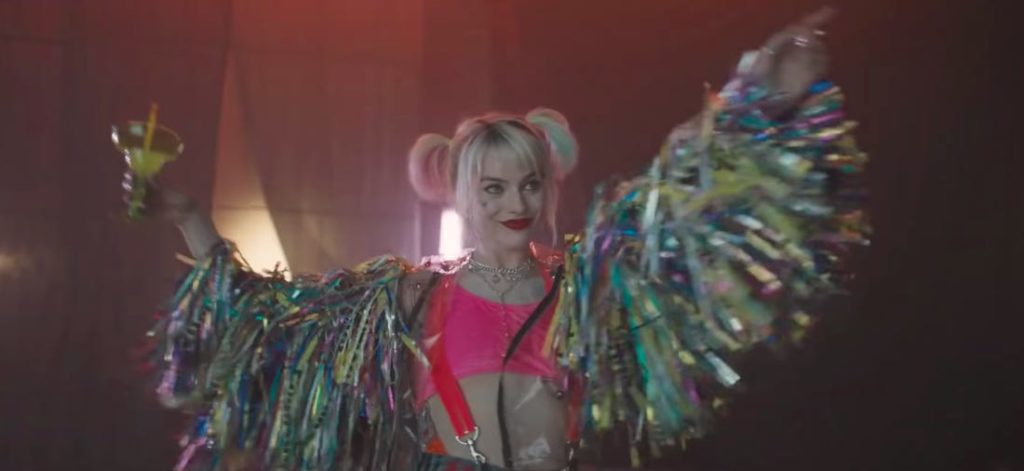 (Fabulous!)
This isn't a group of women who have bonded together over burritos and margaritas to become lifelong best friends. No, they find themselves united under a common cause after being taken advantage of in one way or another by some arsehole, whether it's the Clown Prince of Crime kicking them to the curb or the under-qualified idiot at work who keeps taking all the credit. There isn't a single one of my girlfriends who couldn't relate or wouldn't want to throw on a pair of gold jacquard overalls and join in to kick some, thoroughly deserved, arse. While there are plenty of brilliantly stylised shots of the foursome, weapons in-hand, ready to take on Sionis' henchmen, the girl power theme doesn't hit you over the head with an oversized mallet. It doesn't need to but when the film does nod to sisterhood, it plays out in more nuanced ways like Harley handing Black Canary a helpful hair tie in the middle of a brawl, like any good girl mate would.
Sure, at times it felt a little messy and the jumping back and forth along the timeline is enough to give you rollerblade whiplash, but with Quinn telling the story, it would be foolish to expect anything but. Margot Robbie's Harley, with her chaotic psyche fuelled by a concoction of heartbreak, Lucky Charm cereal and shots, is Paul Dini and Bruce Tim's animated Quinn incarnate. Her crazed smile and anarchic laugh feel as though Harley has done one of her signature acrobatic flips right out of Batman: The Animated Series.
Opinion
My barometer of a good movie is always measured on this: Did I leave that cinema feeling like I could kick anybody's arse? The verdict? Hand me a baseball bat and a fringed, glitter jacket, and I could take on the world.