Much like the game, this review will be quite short. It was created in support of the man himself, DJ Avicii, or Tim Bergling, after his death was felt across the world. I later found out that he was actually involved in its production, which was then completed and released to honour his memory, with the proceeds being funded to help support suicide awareness causes. This was very touching. It contains all 25 of the artist's tracks that are played throughout each level where you must time your button presses with the visual prompts that match the rhythm of the music. It's been a long time since I have seen a game from this genre, and was once I never got invested in, but I surprised even myself when I put this on and found that I was enjoying it.
The campaign takes you across six different worlds, with much of the story itself being told through cutscenes, styled like a comic book, where you fly your ship as the pilot, known as Stella, going through increasingly difficult challenges that will test your motor skills. Timing the button presses perfectly rewards you with a better score and as you get a higher streak you will get the opportunity to add multipliers to your score, looking at the fast rising numbers like they were dollars entering your bank account. The better you do then the faster you begin to move and harder things get, which kept me on the edge of seat but listening to the excellent tunes (I have to admit, I was always a fan) did help keep me focused. All of this is helped by the background which begins to also pick up the pace, further emphasizing the speed of the gameplay and raising the tensions a little more.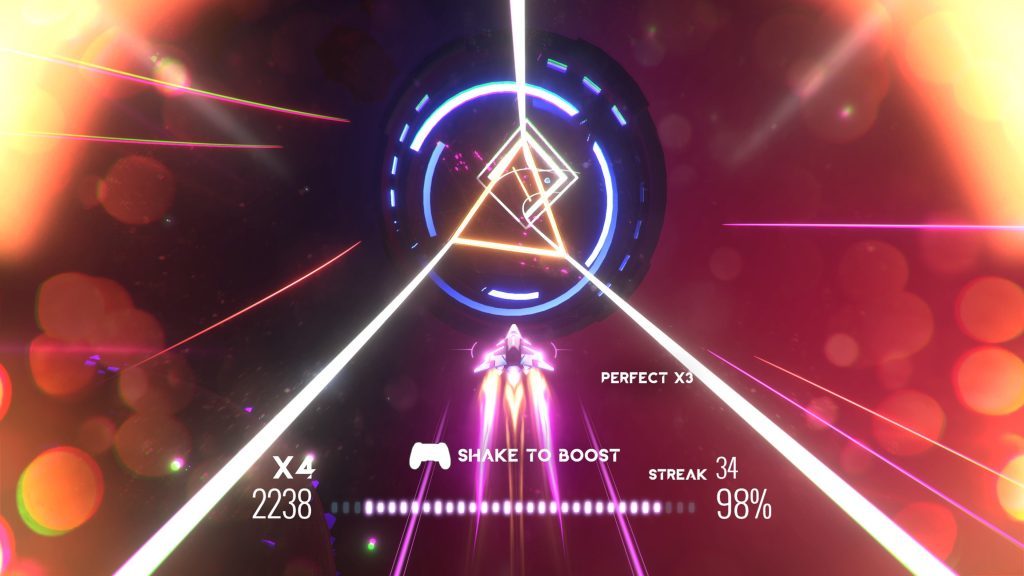 I, unfortunately, didn't pay much attention to the story; I just wanted to move ahead and continue to challenge myself to reach greater heights, so there may have been some things I missed. What I didn't miss was the love that was poured into this creation. The developers clearly cared about this project; it wasn't something they rushed out to make a quick buck off the memory of a talented artist. I appreciated the effort behind it all and have a new found respect for the folks involved in its release. Your performance is graded and you can always go back to improve things, but once the campaign is over you are only left with doing it again on a higher difficulty, depending on which one you started with.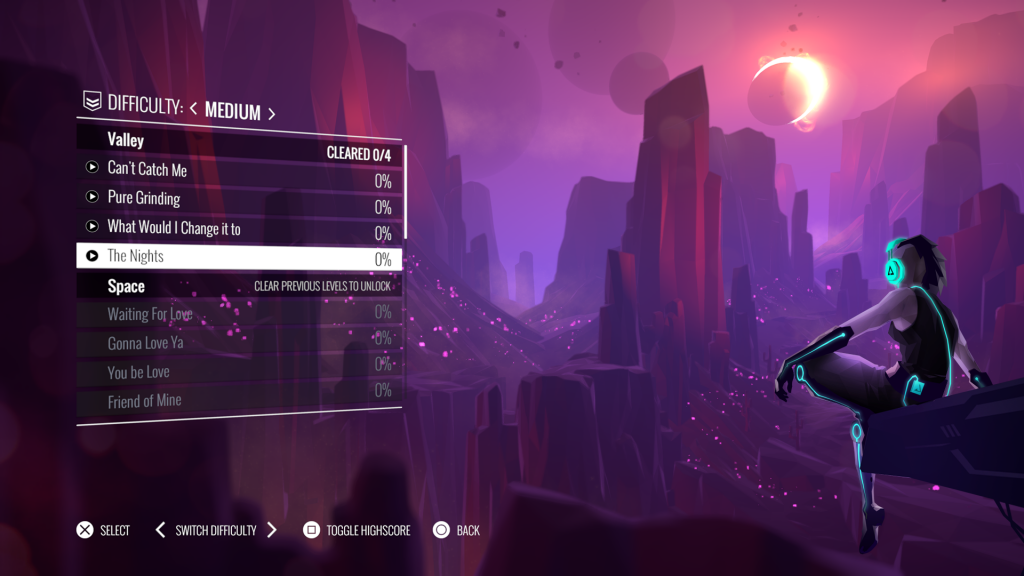 It can be played alone, but it also has a split-screen multiplayer mode, something rarely seen with current games, and is sorely missed. I can see this being a great game played at parties, and even Xmas time, with friends and family competing for the high score and playing music that would be fitting for whichever festivity or occasion is being celebrated. Yours scores will be compared against other players in online leaderboards, but I think it would benefit from allowing an online mode so that you can then see everyone in action and show off your skills, or lack thereof, and claim dominion over the world as you seize victory and become a legend that decimates everyone that comes across you…or something along those lines, ahem.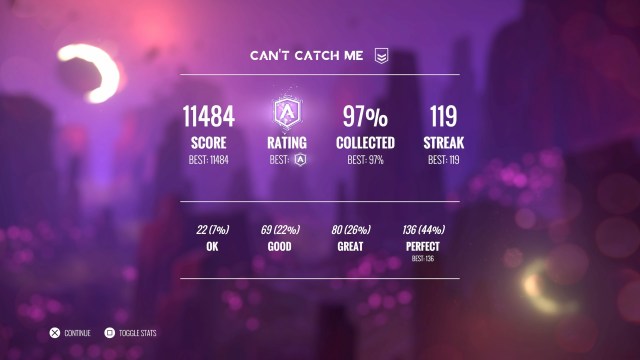 Opinion
This is certainly a nice change from the usual AAA games and big budget franchises. It was nice to have something that takes me somewhere different and that helps me to relax, but keep my attention at the same time. It's the price of an album, but with more interaction with the music, and more of an insight to this letter of loss. Even more so, the royalties will be going to a great cause that is often overlooked which would be reason enough to contribute something small to do something grand. It was fun to play, but incredibly short, with only single player and split-screen available on the same levels. The upside being that it is a game that favors parties, and can be brought out to entertain any fan of this style of music.