This year marks 25 years since the gates to that chillingly atmospheric Peruvian cave first slammed shut behind Lara Croft and our adventures with the globetrotting star of what would become the storied Tomb Raider series began. 25 years, countless locations and bullets spent, and several retcons later, Lara Croft remains one of the most enduring icons in video game history and developer Crystal Dynamics has promised fans a year-long celebration of the seasoned explorer.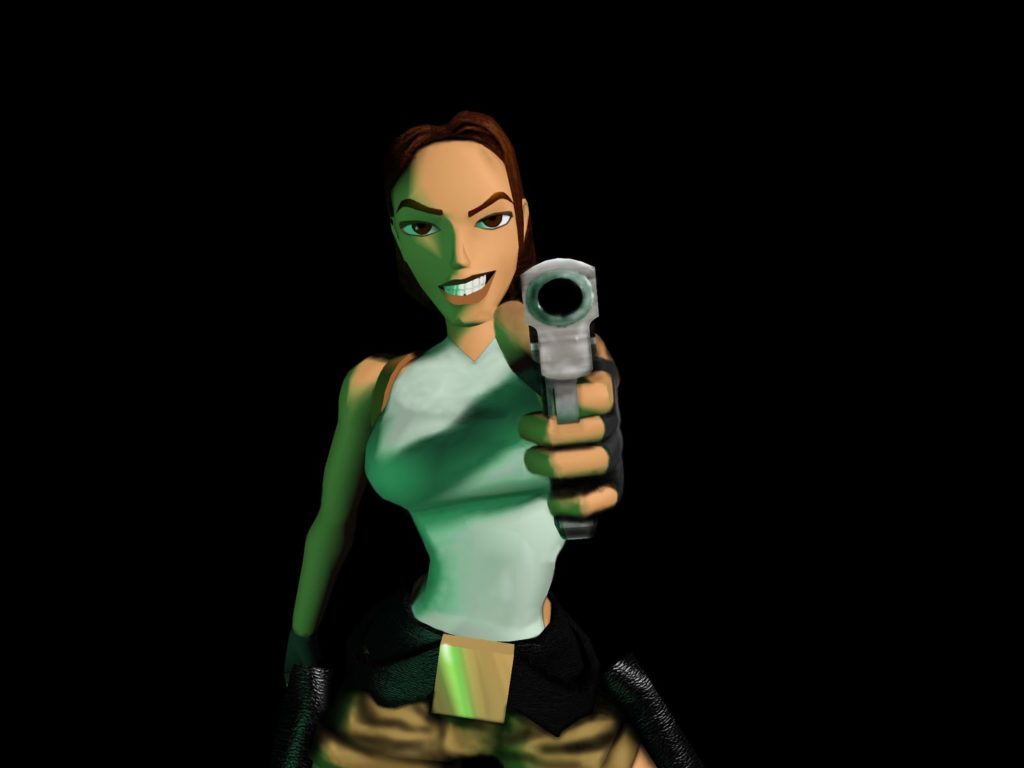 In a video posted last week on the official Tomb Raider Twitter page, a host of Crystal Dynamics figures shared their "big ambitions for the future of Tomb Raider" ahead of the milestone. The most exciting of them all came from Tomb Raider franchise Game Director Will Kerslake who teased plans to unify the timelines from both the classic Core Design series and post-2013 reboot era. Considering fans have been crying out for Crystal Dynamics to do more with classic series, besides adding retro Lara skins into the most recent instalments, this, and the wonderful job their social team are doing of brightening my days with classic Lara references across Twitter, is a very good indicator that fans are getting their birthday wish.
(Come on! I can't be the only one who wants more dinosaurs!)
Details were thin on what we can expect from the "lots of surprises" promised by Crystal Dynamics this year, and Kerslake tempered expectations by telling us not to expect any big game announcements. If that's the case, here are six things I'd like to see from Tomb Raider's big silver anniversary.
Some Kind of Classic Collection
Okay, I know they said no games but I feel like this falls outside of "big game announcement," so here me out. I would love it if this was the year we finally got some kind of definitive Tomb Raider collection. I think we all deserve it after 2020, and especially after the heavily rumoured T.R.U.E. (Tomb Raider Ultimate Experience) August release turned out to be, well, false. Successful remasters of the Crash Bandicoot and Spyro series, and even the rumoured BluePoint Metal Gear Solid project, have set a precedent for classic PS1 remasters. In my absolute dream scenario, for Tomb Raider this would mean a collection of beautifully remastered HD versions of the original Core Design games with expansions included, or, if I'm not pushing my luck, I'd be satisfied with a direct port of the classics for the Nintendo Switch that I could easily jump in and out of without having to dig out my PlayStation.
(All the incarnations on one system! That's the dream!) 
More Figures and Stuff, Please
Gaming Heads did an amazing job of the 20th anniversary edition Lara figures, though a little on the pricey side for me to justify the whole collection. It would be great to have a new range of anniversary collectables, maybe commemorating some of Lara's looks that we don't often see moulded into plastic like the Antarctica outfit or Tokyo dress from Tomb Raider: Legend. Then, there's plenty of other bits of merch I'd love to see a reissue or reimagining of. I never did get my hands on any of the Official Lara C collection back in the day – though I did always enjoy filling out the order form inserts and never sending them off – but I'd jump at the chance to own a modern take on that 'signed by Lara Croft' merch now.
(I Neeeeeed Mooooooreee!)  
Anniversary Art
There's something so satisfying about how every time I join a work Zoom call, very subtly in the background is a poster of Lara Croft, gun pointed, that says "Tut, tut, tut, now you've really pissed me off." I would like more of this please. Across her many iterations, artists have created stunning (and sometimes questionable) concepts and renders of Lara's travels and I'm already loving that Crystal Dynamics is asking artists to reimagine classic Tomb Raider box art. This anniversary is a chance to show the many lives of Lara and re-envision classic Croft for a modern audience. I'm not saying there's anything wrong with Lara's shorts but I can't understand why some fans choose them as their hill to die on in the classic versus contemporary argument. I'd love to see artists take the good parts from both eras to create new prints for us 30 somethings who now have our own grown-up walls to hang them on. Think UDON's glorious 'Art of Capcom' hardbacks which feature carefully curated renditions of classic Capcom franchises from various artists. Though, if a three-part collection of Tomb Raider 1-3 art prints is in the works, forget my suggestions and take my money instead.
Books, Books and More Books
My shelves are practically bursting with art books, history ofs, special edition magazines, just about anything that comes with Lara Croft's face printed on the cover. But what they're desperately missing is a hardback collection of the original Tomb Raider style guides. Ah style guides, those dreamy binders that pop up once in a blue moon on eBay, and never at a time when you've got enough fun money to buy them. Admittedly, we've been fairly spoiled for handsome Tomb Raider books over the years, including the comprehensive 20-year anniversary retrospective, but like any good relic hunter, I'm sure there's plenty of unseen imagery and stories out there that might just inspire a follow up.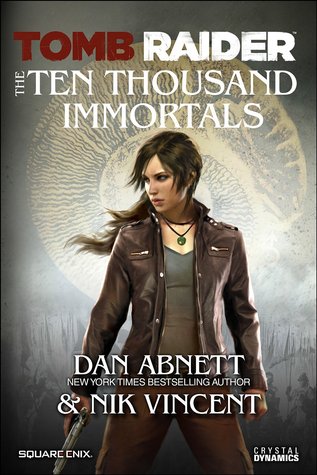 (You're God Damn right I'll take extended universe cannon novels!)  
For the New TV Show to Actually be Good
We all know video game movie adaptations have got a reputation for being a bit crap. I don't necessarily think the Tomb Raider movies fall into this cliche – yes they're flawed but they're also a lot of fun if you take them at surface level. Now, it seems to be the era of every video game franchise getting a TV show spin-off and thanks to a new deal with Legendary to produce an anime-style series for Netflix, Tomb Raider won't be the exception. Netflix has a decent track record of producing shows from video game IP, like Castlevania and The Witcher, though it also has a rep for churning out content for content's sake just because it can – apparently it's already in talks to make a film about the whole GameStop stock thing. I just hope Legendary takes the time to do something cool with it and as the series is said to take place sometime after Shadow of the Tomb Raider's conclusion, I hope that means a more self-assured Lara who's adopted some of that old school Tomb Raider badassery.
(All hail Netflix!)
A Core Coming Together (of sorts)
When even films you didn't think had that big of a fan base are rounding up old cast members to do table reads over Zoom, I think it's about time we got some kind of Tomb Raider reunion. Tomb Raider superfan Ash Kaprielov did a stellar job of rallying together the old Core Design team for a 20th anniversary panel session at PlayExpo back in 2016 and it would be pretty special if fans the world over could tune in to something similar this year in a virtual capacity. It's been encouraging to see original team members being active within the Tomb Raider community online over the last few of years, from Nathan McCree's crowd-funded Tomb Raider Suite to the recent resurfacing of the cancelled Core Design Tomb Raider: 10th Anniversary project. It would be fitting to hear more about those stories and the impact the series has had.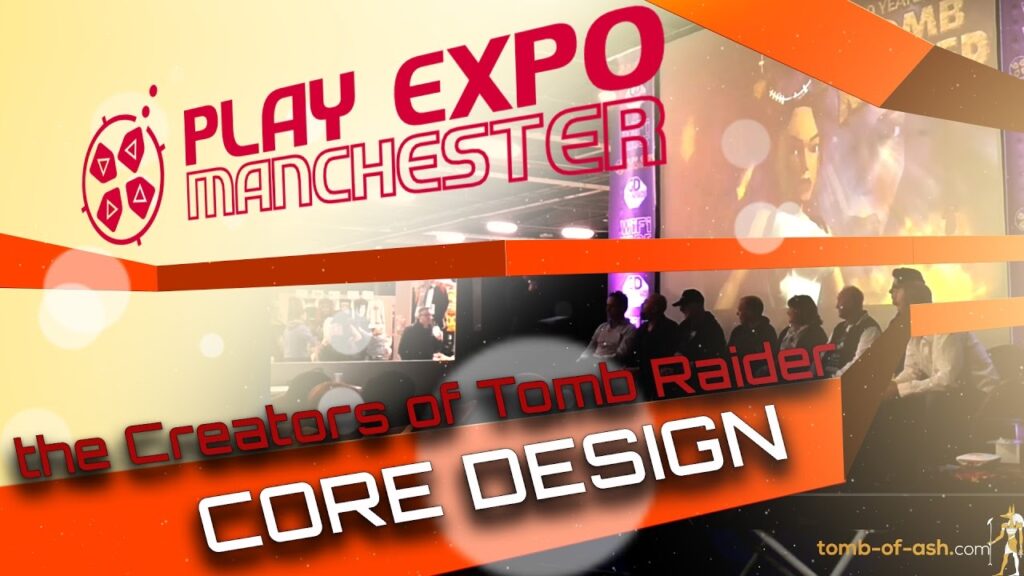 Well, those are some of the things we'd love to see from Tomb Raider's 25th anniversary. What are your thoughts? Let us know in the comments below. Also don't forget to follow us on Twitter, Facebook and subscribe to our YouTube channel and if you're feeling generous feel free to donate to our Patreon, thanks for reading.